SPECIAL PROGRAMME 5-28 JULY 2019
Main Gallery
Triple T&G Photobook Launch: Steven Nestor, Colin Abbott, Brad Rimmer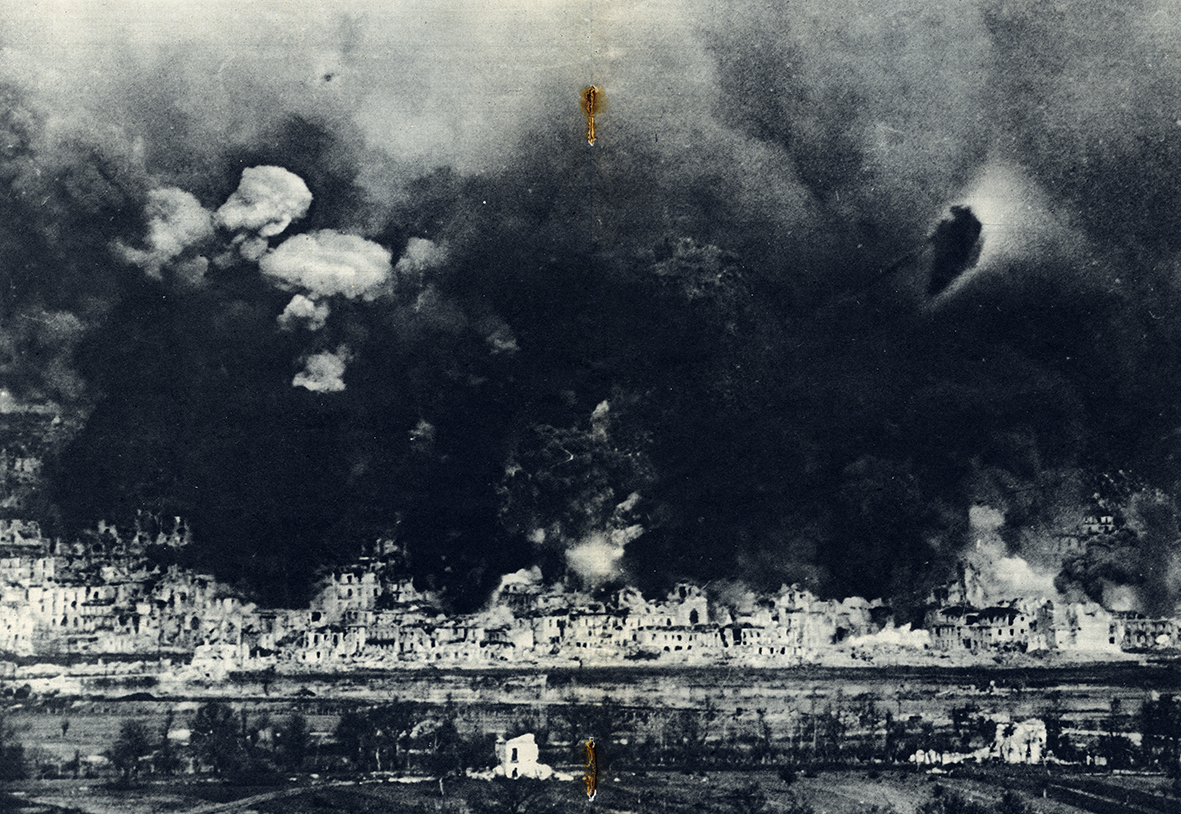 Launch 2pm Sat 13 July 5pm Fri 5 July
Australian-based award winning T&G Publishing specialises in establishing a creative dialogue with the acclaimed photographers they publish. Artists Steven Nestor and Colin Abbott are present at the launch.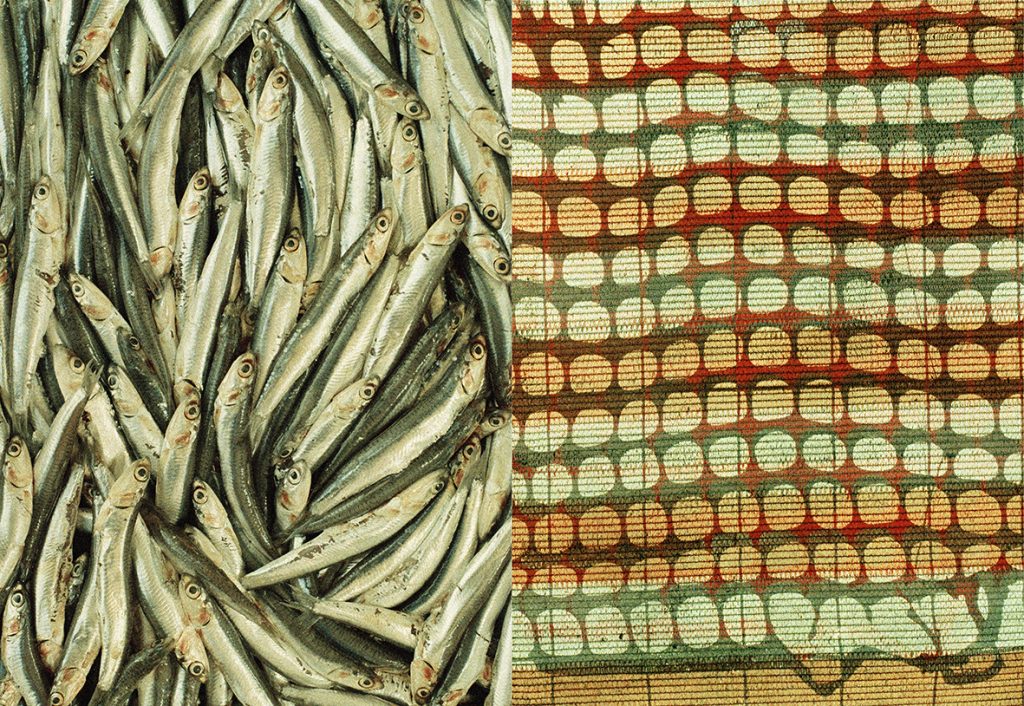 Steven Nestor, Monte Cassino: Con Amore
Monte Cassino is an exploration by Steven Nestor of the destruction of a small Italian town Monte Cassino and its monastery in the Second World War. Surviving copies of The Illustrated London News from 1944 lead Nestor on a journey to discover and record the last remaining traces of the devastation of the town and the Benedictine monastery built on the site of the original Abbey chosen and founded by St Benedict in the 6th century. Blending original material from his research archive alongside his own images, Nestor encourages the viewer to cross into an elusive but violent past. The photographic windows throughout this book look out onto a buried past that continues to inform and shape our present through the fragments that have survived destruction, the passage of time and a human quest to overcome disaster. This is a journey across unremarkable contemporary places and into their dark history: forlorn graffiti semaphores in a space once littered with casualties of battle, a collapsed street sign lies unnoticed on the edge of town and autumn's mulch burns on the road that snakes its way up to the summit of worship and war.
Nestor's use of a high – grain photographic film and an old Vrede Box camera transports the viewer back in time to the Italian town of Monte Cassino, the site of a significant and costly WWII battle and the legacy of that conflict. Fragments of images from original copies of The Illustrated London News along with sourced prints and negatives from the war and post – war periods are incorporated into this tapestry of destruction and loss. Together they reimpose and recharge often obscured photographic views from the time of the bombardment of Monte Cassino. Nestor's work re-connects us with those faint traces of the past still present – just before we forget – as they are condemned to obscurity. His work is an affirmation of the power of photography to connect us with the past, not only of Monte Cassino, but with many sites of conflict throughout the world which are fast fading from living memory.
steven-nestor.com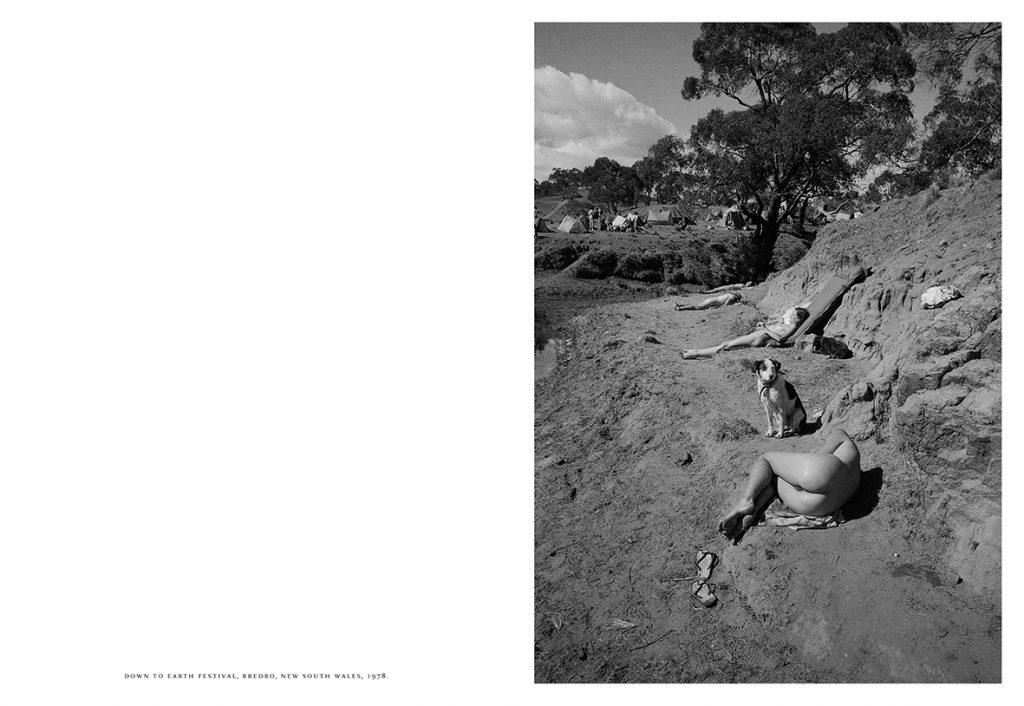 Colin Abbott, Waiting Under Southern Skies
Waiting Under Southern Skies is a selection of evocative, and previously unpublished, images from Colin Abbott's personal archive of over 50 years documenting Australian life, as it presented to him. It is an intimate narrative of people and places during a period of immense social change in Australia.
Colin Abbott lives and works in Melbourne, Australia. He attributes seeing and not-seeing as integral to photography as being and not-being are to Zen. An avid documenter of everyday life on the street, Abbott has carved out an enviable career in longitudinal photography projects, alongside a business career. Since taking up the camera in the early 1970s, Abbott progressed his photography skills, studying at the Prahran College of Advanced Education. He has had several exhibitions since 2009 including Enigma with Photonet Gallery, Melbourne, Out There at Manning Clark House, Canberra, 2013 and a photo exhibition celebrating the 150th Anniversary of Prahran Market, 2014. More recently he has worked with Michael Silver for Magnet Galleries for two exhibitions 70's Melbourne and 80's Melbourne, 2017 -2018.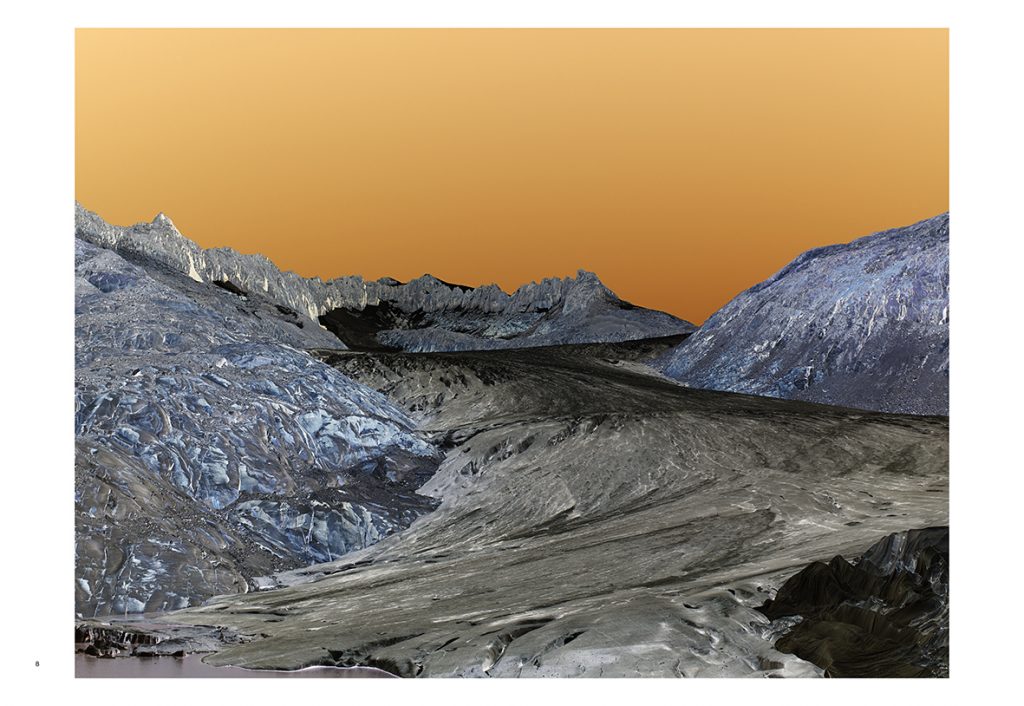 Brad Rimmer, Don't Look Down
From ancient times to the present, the Alps have had mythological, spiritual and romantic significance. Recognisable peaks, like the Matterhorn, have become trademarks for chocolate companies and the like; their rugged profiles filtering into our everyday lives, even in places far away. Over the past century, advances in engineering have made access to viewing platforms easy in the Alps, and now thousands of tourists line up to photograph these scenic vistas every day. For his series Don't Look Down, Rimmer sought to alter these views, and thereby question the experience of what we already know in our collective memories. By deliberately inverting the image into an unnatural colour palette, the landscapes become foreign and unsettling.
Brad Rimmer is an Australian photographer who works on long-term projects of portraiture, landscape and social documentation. Based in Fremantle, he seeks to uncover the human within often alienating everyday environs. He is the author of three photobooks with T&G Pu blishing: Silence, Don't Look Down and Nature Boy. In 2009, Rimmer received a Mid-Career Fellowship from the Western Australian Department of Culture and the Arts to publish Silence. Subsequently, the Art Gallery of Western Australia acquired the entire Silence exhibition of 30 works; which curator Dr Robert Cook described as "one of the most important bodies of images about Western Australia made to date".
In 2017, Rimmer received the Artsource / Atelier Mondial residency in Basel Switzerland. The images created during that time form the basis for Don't Look Down. Numerous national and corporate art collections have acquired Rimmer's work, including the National Gallery of Australia, the Wesfarmers Collection, Artbank, St. John of God Health Care and Murdoch University.
bradrimmer.net