SPECIAL PROGRAMME 8 JULY-25 AUGUST 2022
Photobook Launch: Next Exit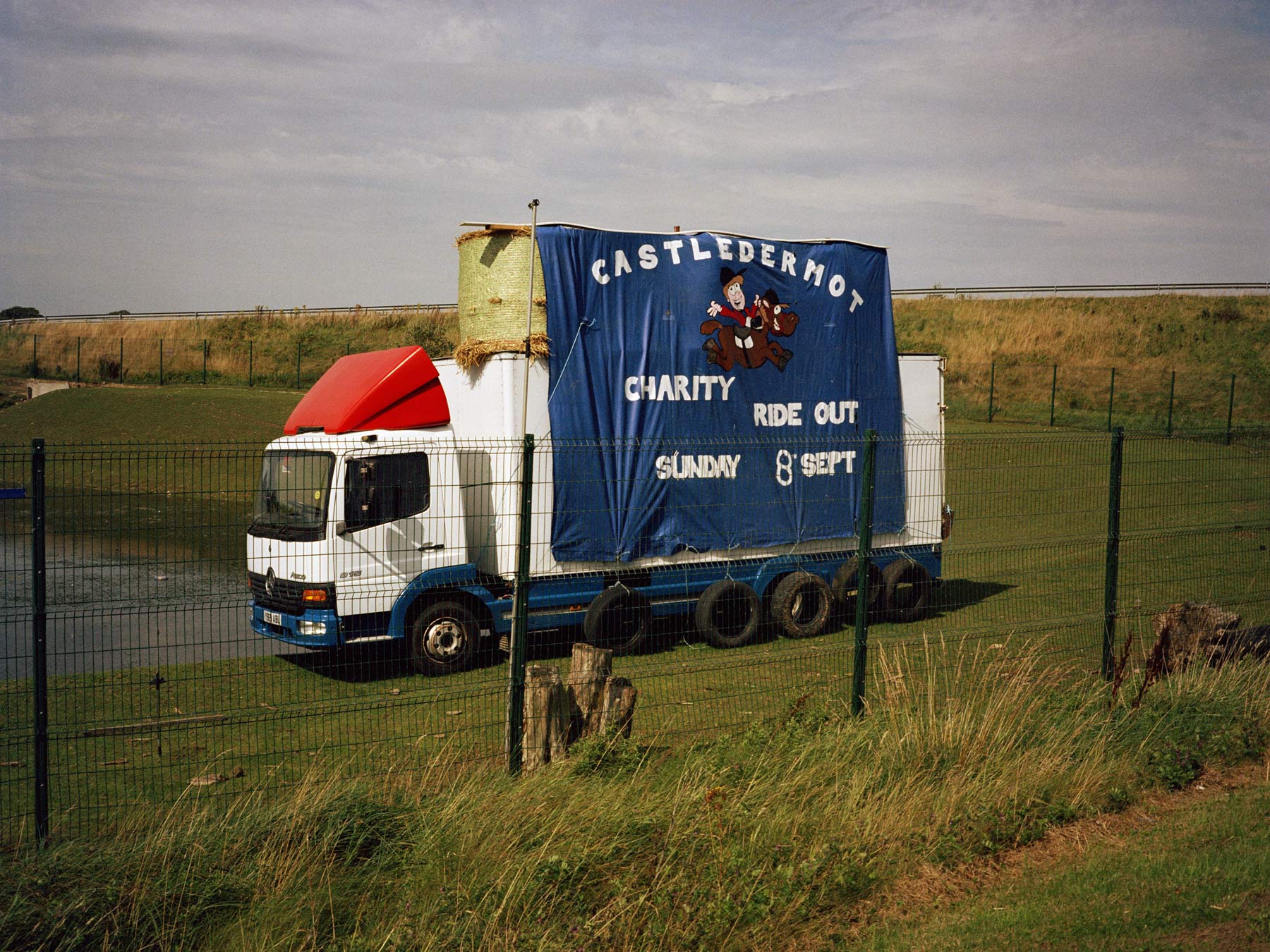 Running 6—8pm Thu 14 July
Next Exit, Liam Murphy
Spice boxes. Pilot training schools. Otters. God.
Ireland's roadsides are home to a shifting population of mad, bad, unauthorised advertisements.
Some are temporarily rolled into fields on trailers, ready for a quick getaway when necessary. Others take up more permanent residence where a visual gap appears. Their design is clunky; typography brash, and the offers are over-hyped. Sun-bleached, rainbeaten and non-conformist, they frequently form bizarre interactions with the landscape around them.
Next Exit goes on the trail of these highwaymen: the signs that appear along motorways and countryside detours, alerting drivers to the possibility of reptiles, salvation or alternative sustenance ahead.
All images were shot on expired film, leading to unexpected effects like colour shifts, fogging and increased grain, all of which felt appropriate to the subject matter. The journey continues. You can follow it here.
About the Artist
Liam Murphy is an Irish photographer living in Dublin. He combines personal work with commissioned and editorial projects. Liam works with agencies and publications in Ireland and internationally.
While his work is diverse he likes to photograph interesting, ordinary people. Liam's polished style and commitment to concepts have seen his photography feature in D&AD Pencil and Cannes Lion award-winning campaigns, appear in Lurzer's Archive and be awarded by ICAD and at the Sharks.
Most recently Liam has been shortlisted for the Zurich Portrait Prize.
SPECIAL PROGRAMME 8 JULY-25 AUGUST 2022