SPECIAL PROGRAMME 8 JULY-25 AUGUST 2022
Main Gallery
The Timelapse,
Letizia Lopreiato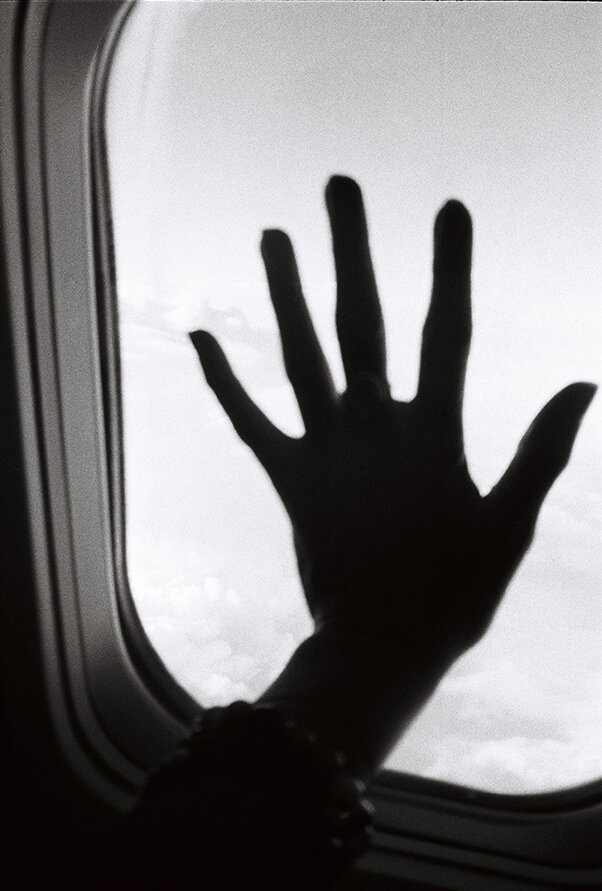 Launch 7th July 2022
Running 8th July-25th August 2022
The Timelapse (From the Front) represents Chapter 1 of my 35mm photography based, three year autobiographical visual poetry documentary. The project shot on both 35mm BW and colour film, in various locations between Ireland and Italy, depicts the healing journey thanks to photography, of both myself in the acceptance of my visual impairment, as well as of my mum, in her physical journey of relocation to Ireland from Italy in 2019, after the passing of my dad and a series of traumatic events which followed it.
The Timelapse is my way to bring justice to both our stories, and to honour through art, the most transformative opportunity that trauma and grief have represented for my mum and myself, which deserved to be narrated outside of all clichés, have for it to be shared as the story of self-empowerment, that has meant for us, in our identity as women. This project embodies the cathartic power that only art could have gifted me with, and the transmutation of the fear that came with my visual impairment, into the highest source not only of strength and courage, but above all of resilience and faith in life.
To sequence my photography and poetry work from that period in order to bring this project to life, I had to find a way to revisit, manage, and process, the emotions which characterised that time … A period which my mum and I had stored in the dusty recesses of our minds, whilst purposely making its memories inaccessible to our hearts, a survival mechanism … Until we decided to let go of them, as photography brought sense to the chaos. It all then transformed from a journey of loss, into one of love, with at its core the relationship with my beloved Dublin, and its photography community, which embraced us both. The Timelapse is the tale of how my mum and I came home, home to ourselves, and home to one another after sixteen years apart, not in the shores of memory, but in the ones of Ireland.
"Where do we go when we experience trauma? How does time feel? Is it like wanting to wake up from a bad dream only to realize it wasn't … A dream … And that we weren't … Awake …? Feeling betrayed, guilty, angry. In constant need for control, a thirst for power because that is what trauma makes us feel, small, powerless, unheard, unseen. And so we stop speaking because sooner rather than later we realise people go on with their lives, and what was exceptional for us becomes normal to them, and why should somebody want to listen that we are not happy yet? 'You don't want to be happy, that is the thing …', what if we don't know how to anymore? What if we don't trust we could be, happy, anymore? What if we are afraid to go and look within at all those shadows and realise that they are all real? That they are real monsters but we have no shields, no swords, no fire with us? What if one day we realize, by looking at others looking at us, that something did steal that time from us, and that it wasn't one day, one month, one year … They were many days, many months, many years … And we were there, and we didn't feel it, we couldn't feel … Just like in a time-lapse chamber, there we have been… The space of no-body, outside of our skin, suspicious of our intuition like it was THE enemy, trapped in the rumination of that version of ourselves we forgot existed, that primal self, once there to protect us from primitive forces, that false self which is now in charge, and WE let it happen … Because time doesn't heal it all, consciousness does, awareness does, connection does, self respect, self love, respect, love for our bodies, for our minds, for our spirit. Empathy has to be allowed in for feelings to be realised, to be processed, to be understood. To hold that space where only love can heal."- extract from The Timelapse (2018-2022), From The Front, by Letizia Lopreiato.
SPECIAL PROGRAMME 8 JULY-25 AUGUST 2022